The best way to prevent injuries and deaths from fire hazards is to prevent fires in the first place.
Starting from $77* for your group of employees.

Online Course Content
Elements of a fire prevention plan, including fire prevention measures
The requirements for emergency exits
What to do in the event of a fire, including basic guidelines for evacuation and for using a hand portable fire extinguisher
The classes of fire, the types of portable fire extinguishers, and workplace requirements for fire extinguishers
TWO COURSE DELIVERY OPTIONS:

Buy once and present to all your employees in one session
OR
Buy individually for each employee and have them achieve a minimum mark of 80% in order to receive a certificate of completion
*Starting at $77 AUD as at 01/02/2022. Course cost is billed at $69.99 Canadian Dollars and final price is dependent on current exchange rate at time of purchase.
Sydney Based Support
You will have access to personalised Australian support from our dedicated team in Sydney.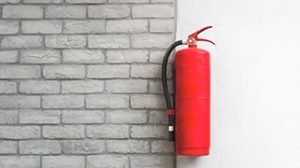 Got questions?
Get in touch, we are happy to help.